Are you sure you want to leave the Sorted club?
shop, cook and eat smarter
buy less and reduce waste
listen to audio guides recorded by yours truly
get inspiration and create a feast for family and friends
Additionally your membership gives you:

 a saving of £9.98 a year with an annual club membership

 access to our catalogue of club recipes

 hundreds of incredible restaurants recommendations

  ability to create bespoke cookbook using our tested recipes

 weekly podcasts covering current affairs and the world of food
 A world of food is waiting for you and it all starts by staying in the club!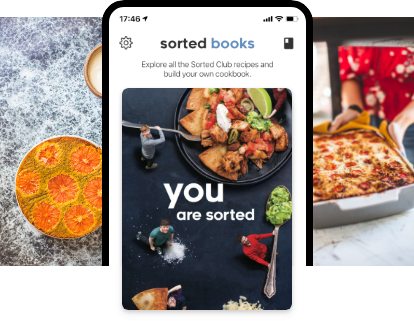 If you have signed up for the SORTEDfood subscription using the Google Play Store subscription or through the App Store, you will need to cancel within Subscriptions. If you need assistance to locate your subscription, please follow the instructions below:
App Store:
Open the Settings app. 
Tap your name. 
Tap Subscriptions.
Google Play Store:
On your Android phone or tablet, open the Google Play Store

 

.
Check if you're signed in to the correct Google Account.
Tap Menu  Subscriptions.
Please note that if you have the above type of subscription- cancelling on the website will not action your cancellation as your subscription is linked to the App Store or Google Play Store. 
If you have signed up for the SORTEDfood subscription through our website please proceed below:
Head back to your account page to explore the club!
Please note: All smart apps and podcast access will be
terminated at the end of your next billing period.